You can review and manage your lesson recordings in your Lesson History from a browser or the mobile app.
See Text Chats, download* (computer only), and delete the recording.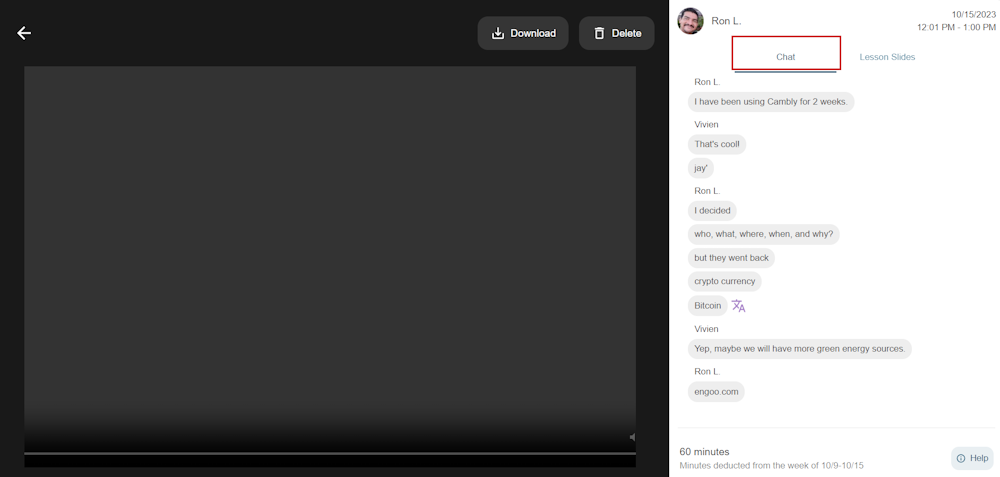 *While your lesson videos are yours to download for review, please do not post them on public platforms like YouTube without permission from your tutor. Thank you for respecting your tutors' privacy!
Play the recording.
A red star under the video shows that this lesson has corrections from your tutor. Click on All to see your corrections.

Press on any correction to jump to that part of the video. (The "jump-to" feature is not available on the Android App.)

Click on the star [★] to see this correction every time you open this recording. You can even add notes by clicking on the pen icon!
Browse the slides used for the lesson.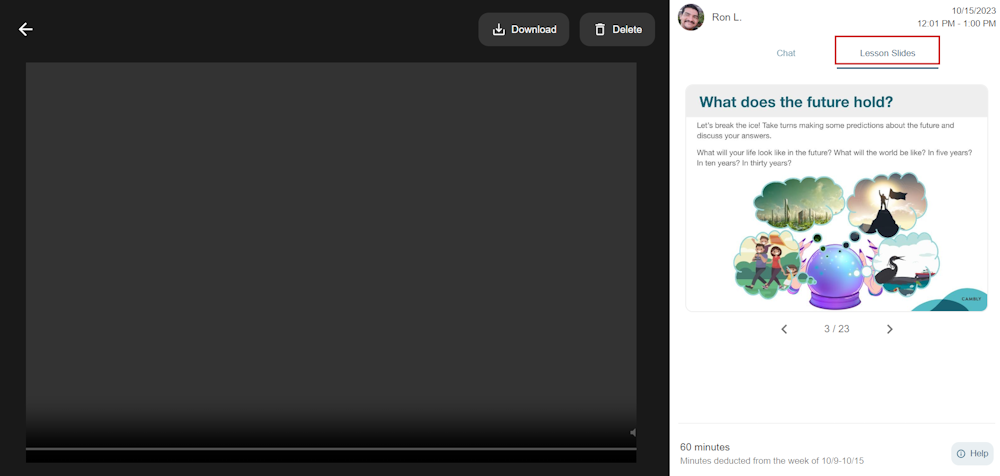 Reviewing your lesson recordings is one of the most powerful tools you have for making progress and measuring it!
Find the new words and expressions you learned during the lesson to remember them and continue to practice them!

Repeat things you weren't clear on. You can watch your video over and over until it's clearer or note down questions to bring to your next lesson!

Notice repeated mistakes to identify areas you need to focus on in future lessons. And, notice the areas you've improved in over time!

Watch your very first lesson recording and your most recent to see how your English has developed. You will be able to see and hear your results as well as become clear on what you still need to work on.

This is one of the best ways to motivate yourself to keep practicing!
You may also find these articles useful:
Can I share the videos of my lessons on social media?
Why can't I see the recording of my lesson?
Can I access my recordings after my plan has ended?
Still Need Help? Please send a request.