Sorry to hear that you no longer want to receive Cambly emails and promotions. But we understand and respect your decision.
There are two easy ways to unsubscribe from emails.
Take a moment to find any email from Cambly. Scroll to the bottom of the email. In the footer of the email you can choose

A to update your email preferences or B to unsubscribe from the email list.

Or

You can unsubscribe from Cambly emails any time by navigating to your email preferences page.

You can get to this page by clicking on Menu>Account Settings>Email Preferences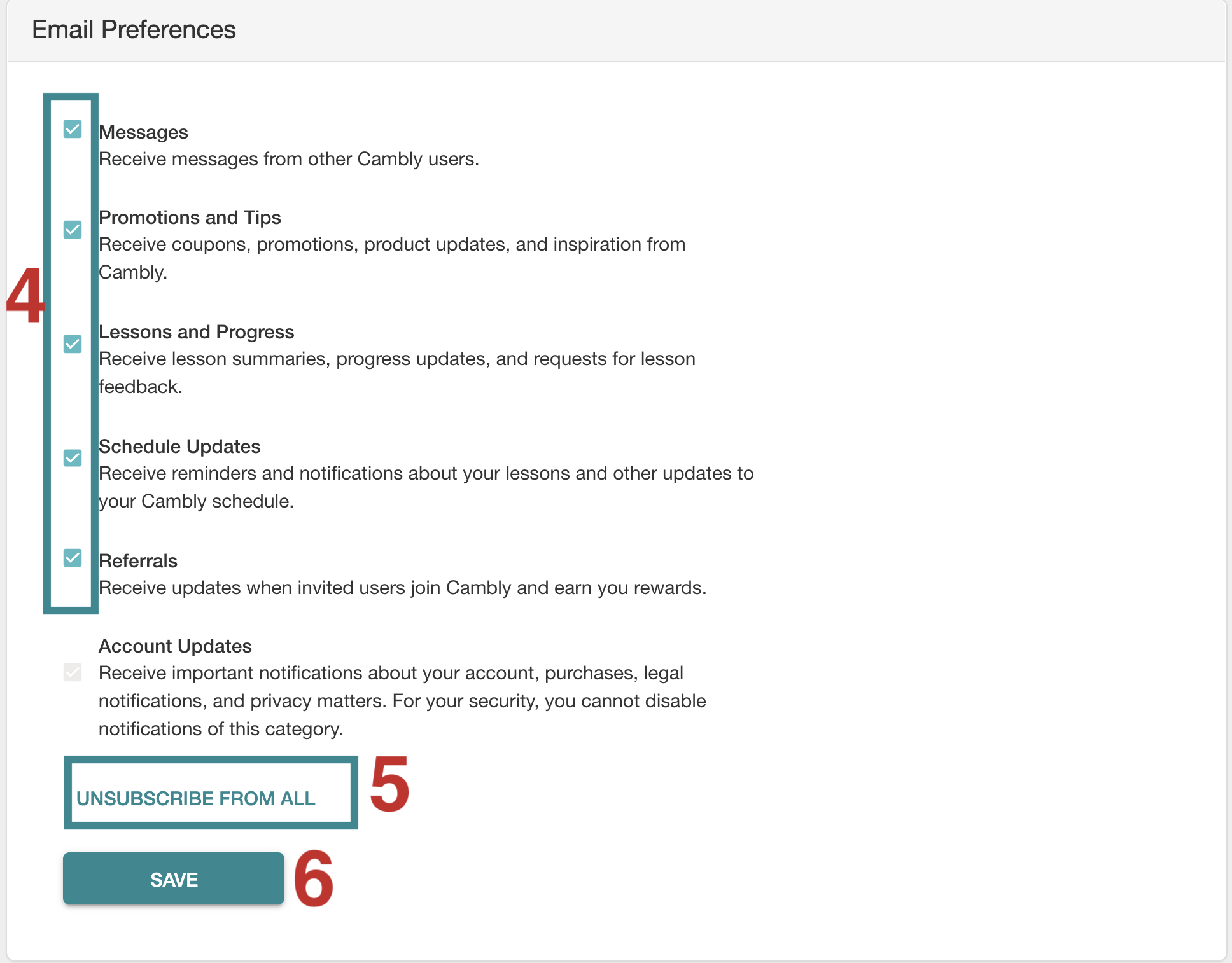 On this page you can check and uncheck the boxes (4) to record which type of emails you would like to receive from Cambly.
Or you can press the 'unsubscribe from all' link (5) which will unsubscribe you from all our emails except emails about your purchases and other legal notifications.
Remember to press save (6) after you have made your choice.
You may find these articles useful:
Where are my emails from Cambly?
How do I change my email address?