You can enter a referral code on your account page.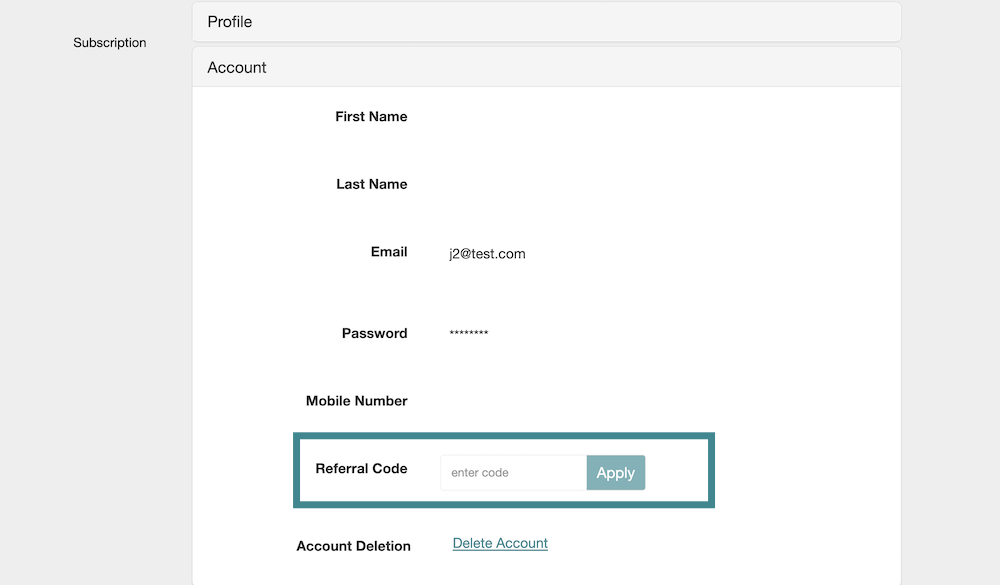 On the website you can get to this screen by clicking on Menu>Account Setting> Account when you are logged in to your account.
The images below will help you navigate to the right place.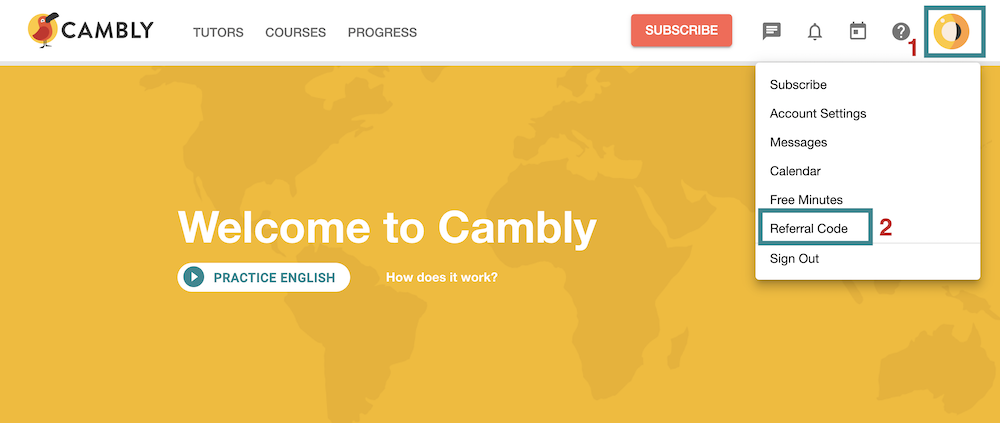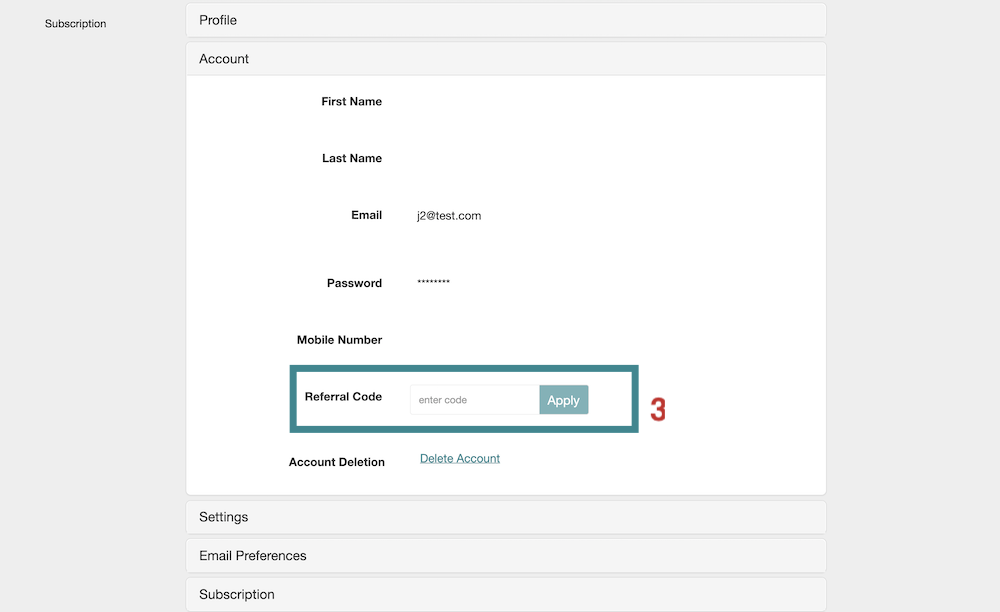 If you are using a mobile, tap Menu> referral code to display the referral code input screen
Once you enter the referral code we will give you some free minutes for a lesson. The number of minutes you receive will vary depending on your referral code.
You must use the referral code within 2 weeks of opening your Cambly account

You can only use the referral code once

You cannot use multiple referral codes