You can pause your plan when you don't have enough time to practice. You may be going on holiday, starting a new job or life may be too busy at the moment.
We make snoozes available because we understand that the unexpected happens in life and you may want to pause your subscription for a while.
It's easy to pause your subscription from the subscription tab on your Account Settings page!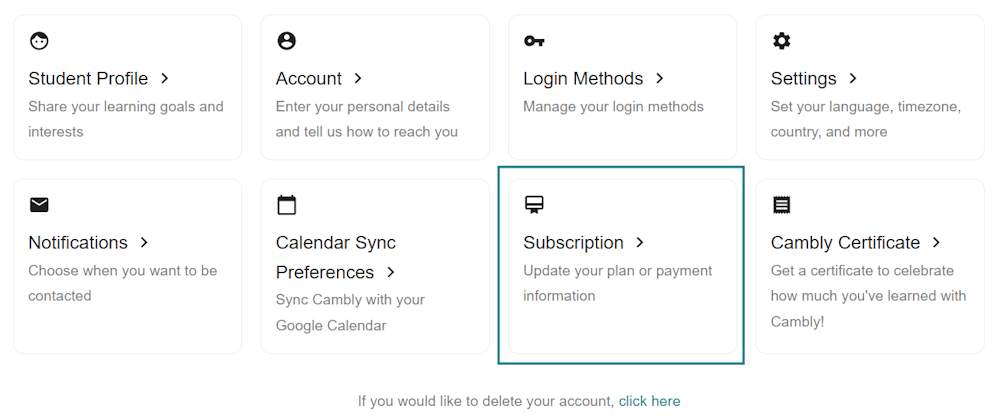 You may snooze (pause) your plan for 7, or 14 days

You may only snooze your plan once per subscription month

Putting your account on snooze will change the end-date of your plan

Example: If your plan was set to end on the 1st, and you snooze for 7 days your new end date will be the 8th
Here are some step-by-step directions:

(1) Using a laptop or computer, go to your Account Settings page:

(2) In the "Subscription" section, click "Pause My Subscription":

(3) Now, simply tell us when you would like the pause to start and how long it should last*:

​​
​​​​*You can only pause your plan for 7 or 14 days
(4) Set yourself a reminder for when your plan restarts as we don't send you a notification.
You may find this article useful:
Why can't I pause my subscription?
Still Need Help? Please send a request.