You can pause your plan when you don't have enough time to practice. You may be going on holiday, starting a new job or life may be too busy at the moment. We understand that the unexpected happens in life and you may need to take a break.
It's easy to pause your subscription from the Subscription tab on your Account Settings page!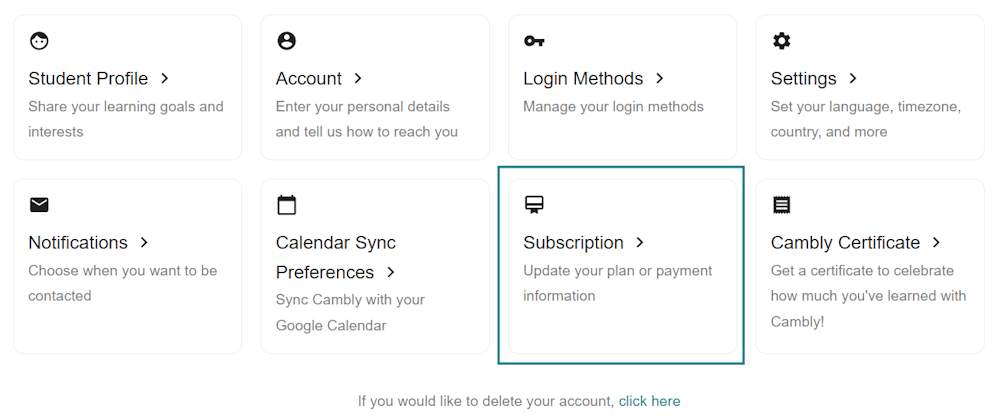 You may pause your plan for 7, or 14 days.

You will not be able to pause your plan again until you've had a full month of lessons. i.e. If your pause ends on June 1st, you won't be able to pause again until July 1st.
The same number of days will be added to the end of your plan. So, you'll have all your lessons! i.e.

If your plan was set to end on the 1st, and you paused for 7 days, your new end date will be the 8th.

You will not be able schedule or take lessons during the pause period even if you have Anytime minutes. You will see 0 minutes available until the pause is over.

Any lessons scheduled during this period will be cancelled.
Here are some step-by-step directions:

(1) Once you've entered the Subscription section as shown above, click PAUSE SUBSCRIPTION.


(2) Choose the start date and a duration of 7 or 14 days.
(3) Set yourself a reminder for when your plan restarts as we don't send you a notification.
You may find this article useful:
Why can't I pause my subscription?
Still Need Help? Please send a request.